Inuk's Top 5 Sustainable Travel Accessories
Want to roam our beautiful plant while minimizing your carbon footprint?
Being a responsible traveler and switching to sustainable travel accessories has become a lot easier over the last few years with a wide range of options now available to the conscious adventurer. However, the sheer amount of products can also make it challenging to shortlist the essentials you need to pack for your next trip. To assist you, we've listed below our top five sustainable travel accessories. You're welcome ;)
Sustainable sunglasses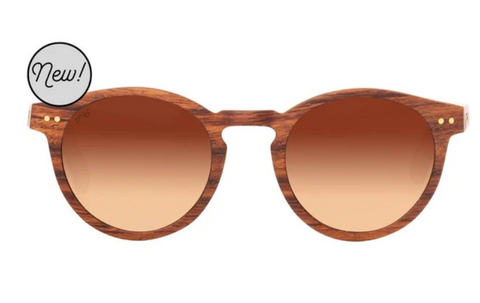 Founded by three environmentally-conscious brothers in 2013, Proof Eyewear is the epitome of sustainability. The company produces a wide range of trendy eco-friendly sunglasses and apparel made from sustainably-sourced materials. What's more, is that this incredible business gives back to the community via various charities such as Health & Vision, every time you buy a product. Our favorite shades are the handmade Carver Wood sunnies featuring a polarized anti-reflective lens and the quote ''anything is possible" inside. Ready to give back to the world whilst travelling it?
Durable Backpack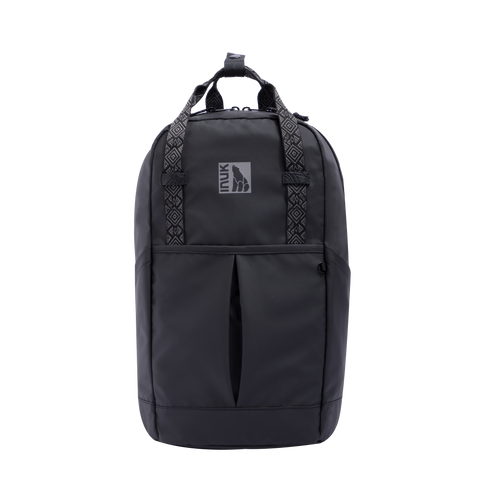 Reflecting its Western Canadian roots, the Kuul Totem range of bags is ideal for the responsible traveler. Indeed, designed and produced by Canadian outdoor accessories brand Inuk, the range reflects the brand's commitment to protecting our beautiful planet and their passion for indigenous traditions and heritage. This new range features a new durable and more eco-friendly fabric called polyurethane to reduce the brand's environmental footprint. The versatile fabric also helps to increase the bags' weather-resistance so that you can keep your essentials dry while hiking or exploring regardless of the weather conditions. This lightweight bag also boasts a separate laptop or tablet sleeve protecting your electronics from banging against other items. The two water bottle pockets on the side make it very handy to access your water supply while exploring the great outdoors. The front zipper is also a convenient way to store your key essentials such as your keys or wallet so that you don't have to pull your hair out trying to find them at the end of a long day of adventures. Last but not least, the backpack straps are padded and feature reflective patches for both the ultimate comfort and a safe experience. Hooked yet?
Reusable water bottle
Klean Kanteen manufactures reusable water bottles for the intrepid traveler and passionate adventurer. Their fight against plastic and their commitment to protecting the planet and staying true to their values led them to remain independent despite investor interest. Well done guys! Their sleek stainless steel products are extremely convenient for anyone on-the-go and have been designed using environmentally-friendly technology. The range features insulated water bottles, coffee mugs and non-insulated bottles depending on your needs and the activities you're planning to do
Adventure Backpack
Inuk/Nordic Adventure collection
Planning a trip to Antarctica or somewhere almost as cold? The Nordic Adventure collection from Inuk has your back! Made with strong and durable materials designed to endure all weather conditions, this incredibly versatile bag will provide you with ample space to fit any essentials you need during a day packed with fun adventures! The secret weapon of this incredible bag is the numerous secure pockets. The front pocket will help you to easily store and access essentials such as your phone and any other items you need to have handy as you travel.  The range is made up of three different accessories, two durable and sleek bags and one conveniently matching waist pack ideal for travel or for a day out and about. The anti-theft back panel pocket makes this bag a very secure option for any adventurer on-the-go. Besides, the padded laptop sleeve in the backpack secures your laptop or electronic devices and protects them from scratches and shocks while you're travelling around.
Portable solar chargers
Always need to charge your phone on-the-go? Waka Waka is a portable solar charger company that provides fun products and embodies a meaningful mission. Indeed, Waka Waka believes everyone should have access to clean energy. Therefore, not only does the brand donate a large number of solar power banks for emergency aid, but they also provide subsidised products to developing countries so that the population can spend their money on necessities. Also, their stylish products can be customised. Who knew portable solar chargers could be so cool?
We hope this article has provided you with some great inspiration regarding sustainable travel essentials. Do you always pack sustainable accessories with you when you are on a trip? We'd love to hear what they are in the comment section below?
3 comments
Interesting read! Great info. I feel like the KUUL collection is just what I was looking for.
Joshua
September 17, 2020
INUK BAG
September 02, 2020
Leave a comment