The perfect backpack for back-to-school 2020/2021
One of the most exciting decisions you have to make in the purchasing journey of your school supplies is to get the kind of book bag you need. It is because a backpack is one of the most important elements of your school accessories. Back to school backpacks come up in hundreds of different shapes, styles, materials, and sizes, but what your chosen backpack has to be is reliable and durable. 
InukBags can provide you with all the desired backpacks you need.
Urban Collection - Granite Backpack-Eiffel gray: the best backpack you can ever have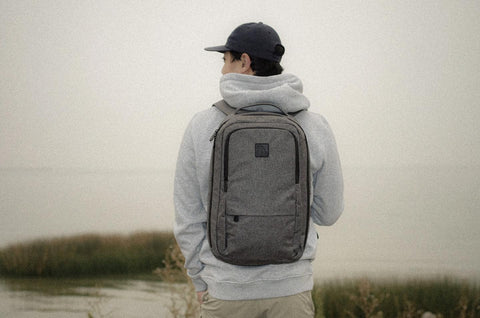 For teenagers and kids, a backpack is much more about how it looks than how functional it is. So, the tough job is up to you to find a bag that is big and functional for the school supplies as well as durable enough to be used day in and out. 
However, Granite Backpack-Eiffel gray is one of the most amazing backpacks. This is a medium-sized, versatile urban backpack that is all set to be used for regular campus use or even as a casual business backpack. It is spacious enough to carry all your essentials with ease and comes with a beautiful appearance, that makes it suitable for kids of all ages. 
Key features:
Here are key features of Granite Backpack-Eiffel gray you must know:
Enough organization options for your essentials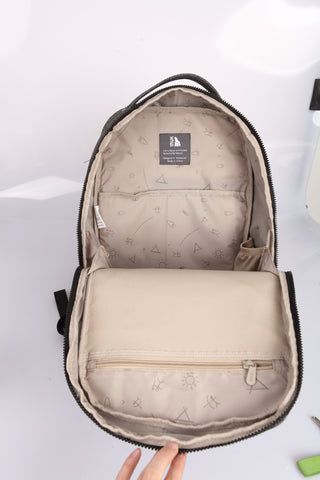 Even more, it contains enough organization options for you. So that you can keep all your essentials including laptop or tablets, books or other important stuff in a well-organized manner with ease. While, the padded portion can help you secure your laptop or tablet with ease. 
Security pocket on back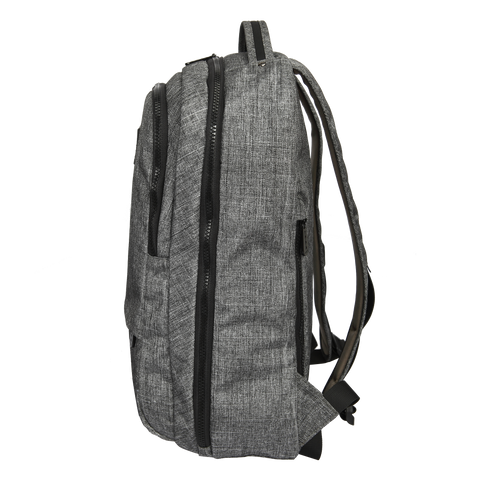 Having a security pocket in your backpack is always a bliss. Fortunately, this backpack comes up with a secure back pocket where you can keep your valuables secure. Here you can also keep your delicate and smaller items that you don't want to throw in its main compartment. 
Comfortable wear 
Stiff and thick padding on both shoulder straps and back make this backpack highly comfortable to wear even for a longer time. Overall, this stylish backpack is comfortable and nice to wear around. 
Benefits of Granite Backpack-Eiffel gray
The adjustable straps of this backpack make it easier to maintain a secure fit on both bottom and top of the back of wearers. 
Front pocket with a key fob and organizer is the best to keep things sorted and secure. 
This properly padded backpack is highly durable and meant to offer comfort and safety. 
What makes Granite Backpack-Eiffel gray unique?
If you need a durable backpack that can easily carry small and large objects, ranging from books to laptop and offer a comfortable shoulder strap, then this backpack is perfect for you. Even more, the reasonable price plan and guaranteed users' satisfaction also make this a great back to school backpack to purchase. 
Even more, the squishy, padded shoulder strips and durable material used in its manufacturing made it safe to carry for both long and short distances. However, its overall grace is reflected by its higher build quality and professional look. So overall, this can be an amazing backpack for anyone.  InukBags can provide you with long lasting backpacks. We thrive on customer satisfaction so you can buy from us with confidence.
Leave a comment